Comedy Show
Join us for the Accidental Discharge Comedy Show at the Thunder Mountain Activity Center, featuring comedians RJ Ryan and Bobby Henline.
Note: This event has already passed.
Mar 24 2023, 7 pm - 9 pm
Mar 24 2023, 7 pm - 9 pm
The Accidental Discharge Comedy Show featuring military veterans Bobby Henline and RJ Ryan comes to Thunder Mountain Activity Center on Friday, March 24th, 7pm.
Bobby Henline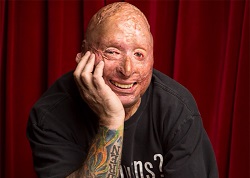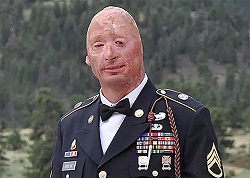 Smokin' hot and full of flame, Henline's comedic style is focused on making fun of not only himself, but others who may or may not unwittingly enter his circle of everyday living. Known as "The WellDone Comedian" by audiences and "Burnt Pa" by his grandkids, he keeps audiences rolling on the floor with his raw approach to his injuries as a burn survivor and living in a world that views him as "disabled." His performance starts as a campfire, warming the audience up to laugh with him, and erupts into a bonfire, sparks flying! Henline's story and lived experiences have been featured in film, print, and electronic media.
RJ Ryan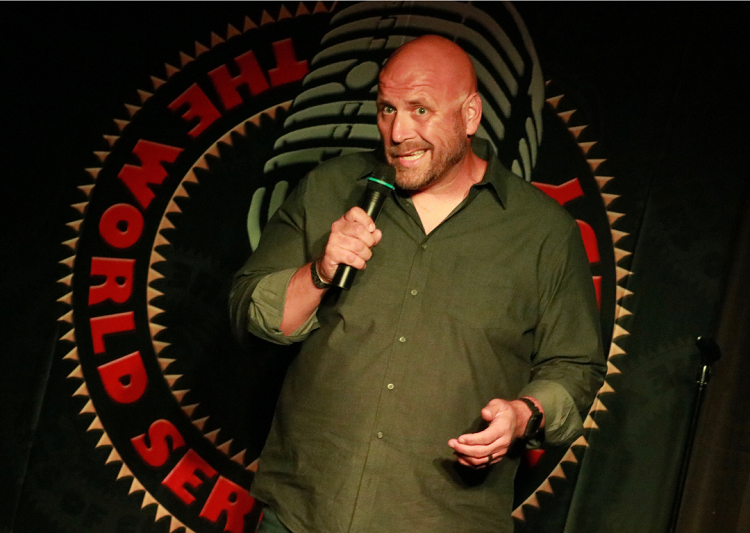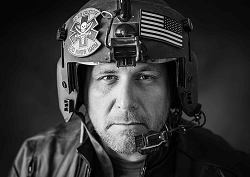 RJ Ryan is a comedian and motivational speaker. RJ served in a Seabee Battalion in the Navy in the early 90s, deploying to the Caribbean and Okinawa. RJ got out and had a successful career and was moving on with his life when the War on Terror began. It had been eleven years since he last wore a uniform. RJ sold everything he owned and trained up for several months, then went back in, this time into the Army. RJ became a Combat Medic, serving in the Ranger community as well as a Flight Medic with the 1st Infantry Division, aka 'The Big Red One.' The first time he got on stage, he knew he was home. RJ tries to interject his comedy into stories about leadership, values, and teamwork. His examples come from the heroes he served with and some crazy situations that he faced while in the military both in combat and stateside.
Registration Information
Tickets are only $25 in advance $30 at the door. They are available in advance at Yardley Community Center on Fort Huachuca and at Safeway and Ace Hardware in Sierra Vista. This event is open to the public.
Reserve a table with your friends today! It's $200 for a reserved table for up to 8 guests. Call (520) 533-2404.
Thunder Mountain Activity Center